Teaching in Troubled Times
About the Program
The Teaching in Troubled Times series began in 2017 as a series of timely dialogues elevating some of the most pressing social and political questions that enter our lives and our classrooms. The series has fermented vibrant discussion and delivered 'on-the-ground' tools to support our students' complex lives.  The series is co-hosted by the American Cultures Center, Academic Innovation Studio, Center for Teaching and Learning, and Division of Equity & Inclusion.
The Teaching in Troubled Times workshops will continue to build an arc of learning for the campus, bringing together experts from a cross-section of interests. The Teaching in Troubled Times workshop series will cumulatively present a unique opportunity to delve into the complications and opportunities our knowledge of student life at Berkeley brings. In this series of workshops, we will form a learning community that together will consider the meaning of inclusivity, acceptance, and belonging on and off our campus.
Participants can attend each individual conversation, or additionally participate in all four and the culminating 'semester of learning' event on December 5th, which will result in recognition by VC E&I, Oscar Dubon and VCUE, Cathy Koshland.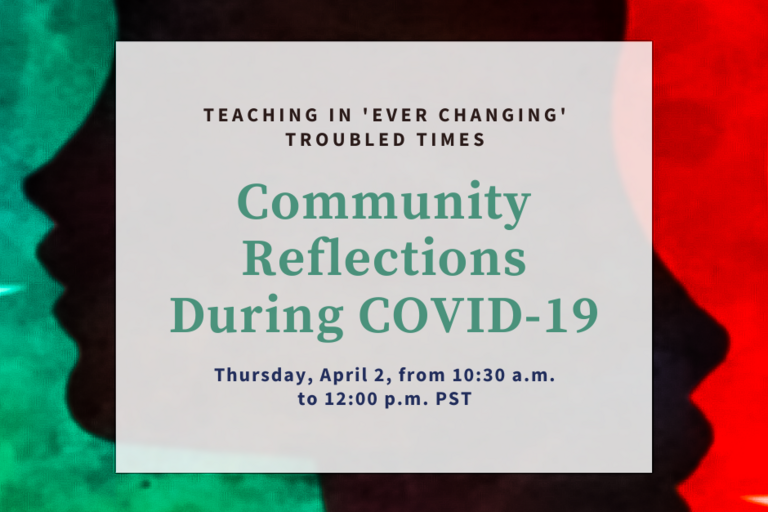 During times of crisis and disruption, it's natural to default to very practical and immediate concerns. These are important. But as instructors, we also care about our students as people and as members of families and communities facing a multitude of challenges. We want to create conditions for them to thrive, even as we ourselves are learning to adapt to new and unfamiliar challenges. How do we sustain ourselves, meet the ever-changing needs of our students--especially those most vulnerable, stay true to our pedagogy and teaching philosophy, and also make room for reflection, strategic thinking, and hard questions in a time of profound transformation? Please join us on April 1 on Zoom.
We've archived our past events with teaching tools, materials, and recommendations for instructors.  To access these resources, please visit the event pages.  All events are held at the Academic Innovation Studio (AIS), 117 Dwinelle Hall.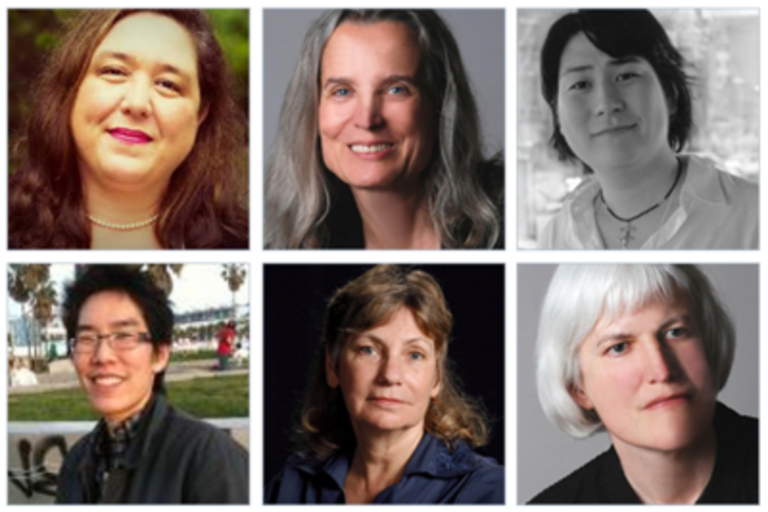 Discussions of disability on college campuses often focus on how we can support and accommodate individual needs and meet compliance requirements under the Americans with Disabilities Act. With this panel of and dialogue sessions, we hope to expand that important conversation. On November 18, 2019, Berkeley faculty, graduate student instructors, staff, and students were invited to think in creative and visionary ways about culture, structure, teaching and learning, and broader institutional transformation.
This event was an open dialogue, supported by campus climate data from several recent surveys. Together, the speaker and attendees considered whether the survey results support their own experiences; how the data might shift expectations of relationships with students; and what resulting efforts individually and collectively could be designed to provide an equitable and fully inclusive classroom.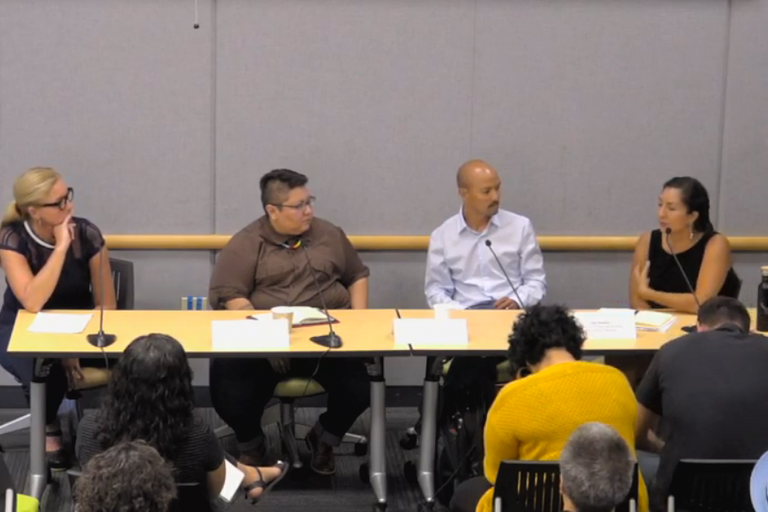 We invite many difficult experiences into our classrooms, historically intimate and distant, often through written and visual text depicting traumatic events and experiences. At the same time, we have many students bringing a history of trauma into the classroom, fighting a variety of battles which have been woven into their lives from childhood. Exploring the impact of this emotional and intellectual terrain, and on whom, is increasingly rooted in our pedagogy, and yet also entangled in dilemmas and sharp concerns.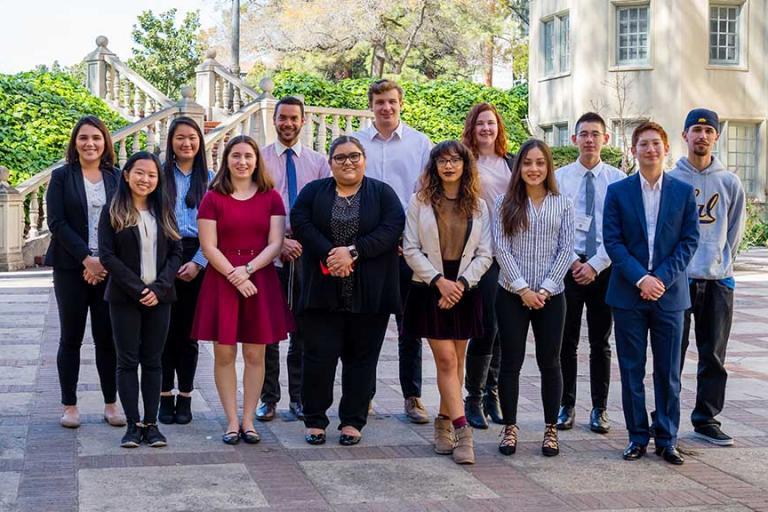 So many Americans are involved in ballot box politics, yet the country is polarized, partisan and politicized. With sharp political differences seemingly not going away any time soon, how do we support robust discussions in our classrooms? How do we support our students to consider issues from immigration to gun control through deliberation and not shouting matches? On the eve of the 2018 midterm elections, with so much at stake on the national, state, and local level, this panel and community discussion will consider how faculty are navigating the nation's thorny politics and supporting political conversations in the classroom.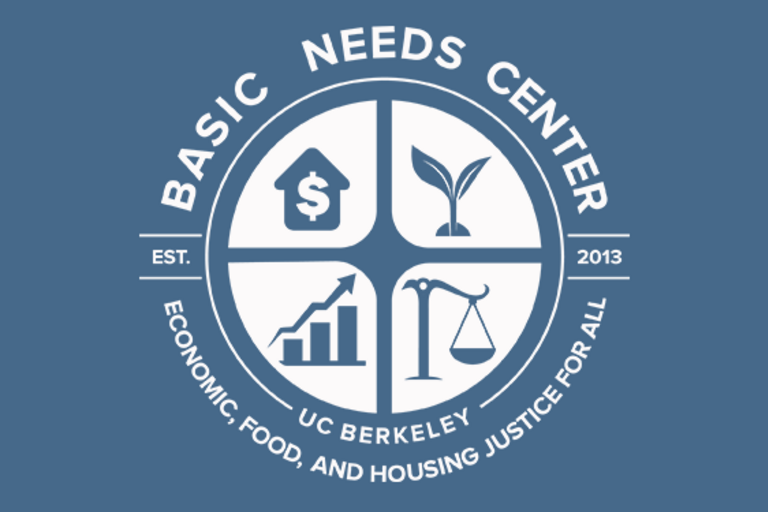 In a high-cost area such as Berkeley, affordability is especially acute and impacts many aspects of students' lives. How can we address issues of equity and inclusion in light of the many aspects of students' lives beyond the financial challenges—both in our classrooms and on campus in general? At this event, faculty and staff discussed what campus resources exist to help address and alleviate these issues and what we, as individuals and as a campus, can and should do.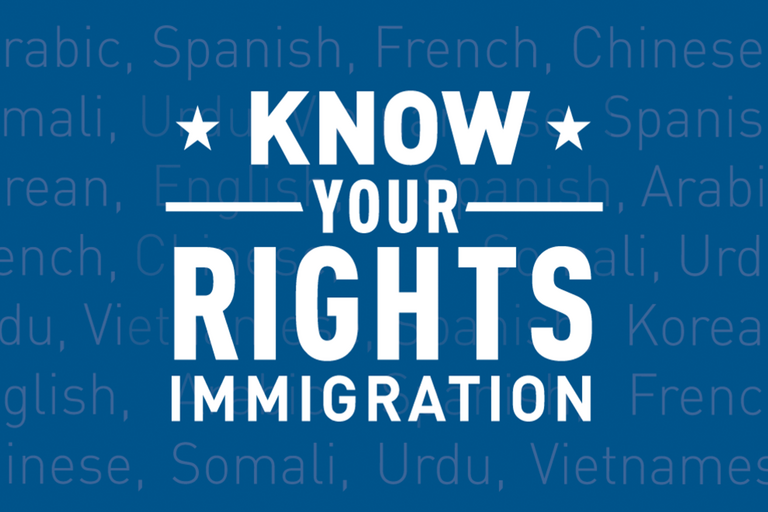 In response to the increased and specifically targeted immigration enforcement in California, procedures and recommendations were shared at this workshop on how to best prepare and support all members of our undocumented community and how to respond to possible contact with officials. This forum provided an opportunity for detailed consideration of our individual concerns and collective needs.
How can we use the misunderstandings and conflicts that arise in the classroom as points of embarkation toward more honest and rigorous intellectual pursuits? How can we think of our evolving values and priorities, not as accommodations or concessions, but as opportunities for deeper learning? We addressed these questions and more as we imagined new strategies for equitable learning through dialogue and collaboration. This event brought together UC Berkeley faculty and students in a guided dialogue that unpacked the tensions, frustrations, opportunities, and possibilities of contentious discourse in the classroom.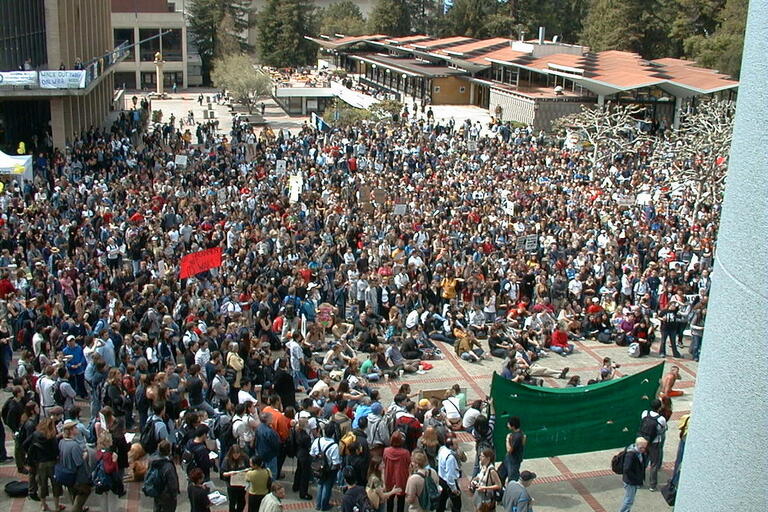 At the national level, the U.S. has seen an increase in hateful rhetoric and exclusionary policies directed at many identities and communities. The campus has been challenged by tensions around recent speaker events, as well as by increased policing, painful intergroup dynamics, and repeated instances of bias and harassment. How do we understand the collective stresses and traumas affecting our students? What is the impact of these stresses on their experience in the classroom and on their learning more broadly? How do we manage our own stress?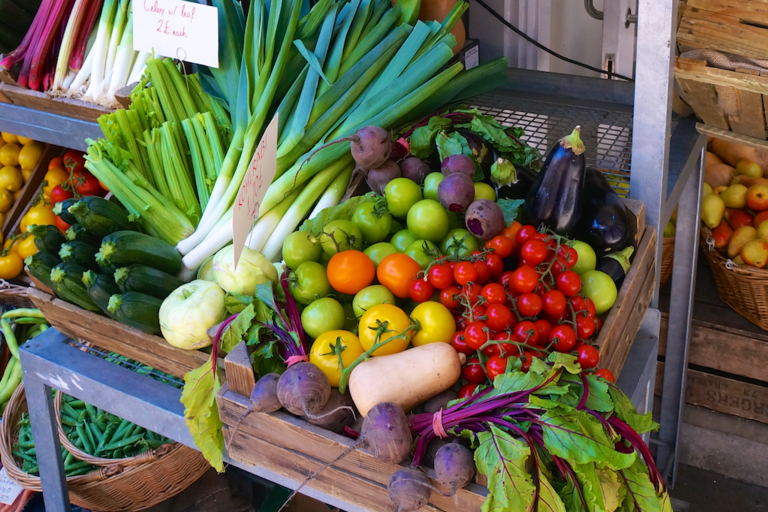 Systemwide data from the UC Institutional Research & Academic Planning team reported that 39% of undergraduates and 23% of graduates at UC Berkeley are experiencing food insecurity. Additionally, 5% of undergraduates and 6% of graduate students self-report experiencing homelessness at some point. At this event, we discussed the full student experience data, learned about Berkeley's Basic Needs model, and to explored how we, as campus faculty and administrators, could help make a difference through our teaching, research, and work.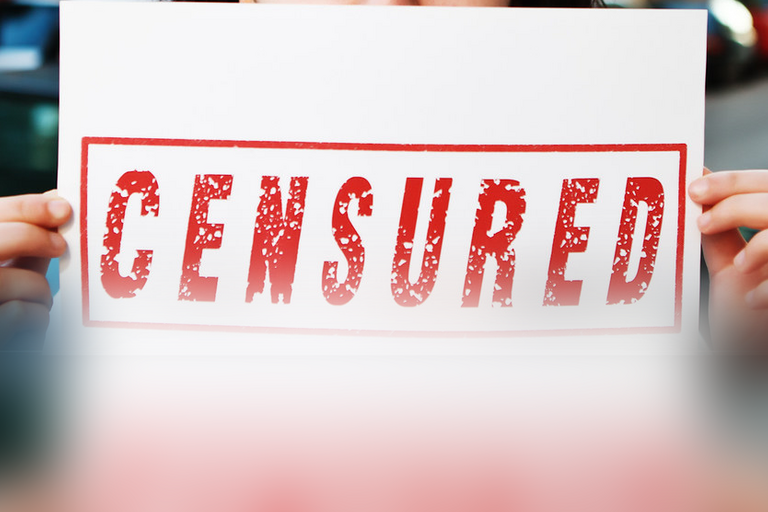 A discussion is a powerful tool, but facilitating challenging discussions often leaves many of us feeling ill-equipped to address the very complex emotional and intellectual topics that enter our classrooms. In this pre-semester conversation, we considered a variety of questions and perspectives, methods, and frameworks for these discussions and considerations that we might take back to our classrooms.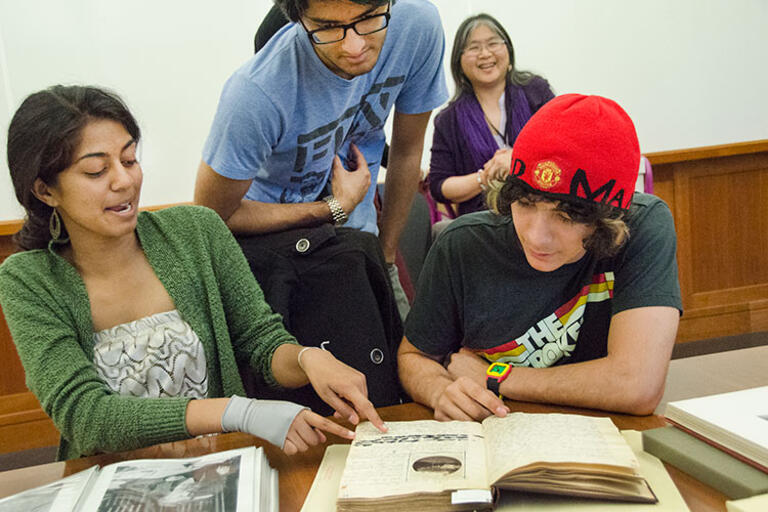 In higher education, we want learning to be relevant to students' lives, but how often do we explicitly incorporate students' lives--who they are, what they know, where they come from--into our teaching and research? How do we take an asset-based approach, drawing upon the diversity of Berkeley's student population as well as our own subject matter expertise, to create a richer learning experience for everyone? What does this look like across different disciplines and what's at stake?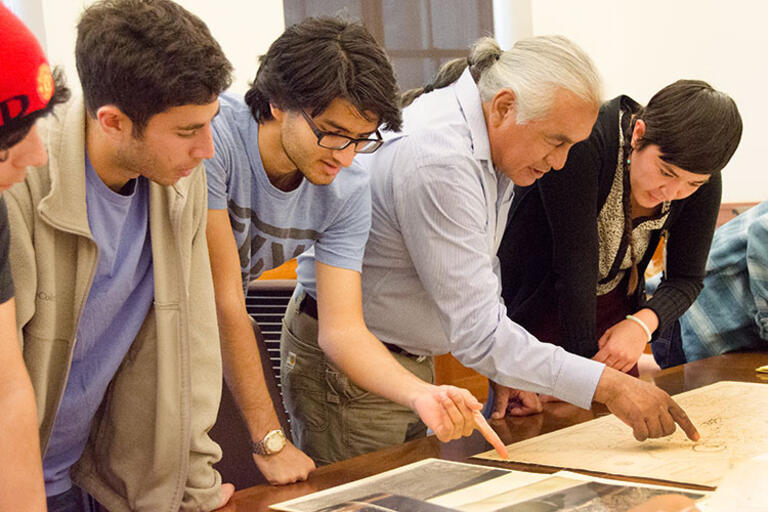 Berkeley faculty from a variety of disciplines discussed instructional strategies and assignments they've developed to help students understand and confront contemporary concerns, and shared their experiences tackling thorny topics. Professors interested in bringing social issues into their course(s) but not sure how or where to start or professors already teaching about social justice looking for ideas and support attended. What does social justice pedagogy mean?
What does this look like across different disciplines?