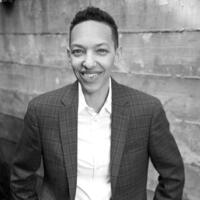 T. CARLIS ROBERTS
Music 137AC
"Music of the Civil Rights Era"
The decades of the mid-20th century were an explosion of political unrest, social change, and cultural innovation. While numerous anti-colonial struggles rocked the world, disenfranchised populations in the U.S. forged their own battles in what is commonly referred to as the Civil Rights Era. In Music 137AC, the class engages music—both as a record and an agent of change— as a way to understand this history. There is deep exploration of a variety of music from this period, including genres related to the African American freedom movement, multiracial folk revival, Asian American movement, Chicano movement, and Women's and LGBTQ movements. In what ways did social movements employ culture as a political tool? What do we mean by the word "political"? How can music express politics, with or without words? How might music provide an alternative record of history?

PATRICIA STEENLAND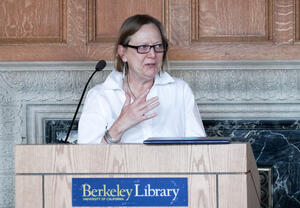 College Writing 50AC /150AC 
"Researching Water in the West" 
The story of California water is often a story about people and culture—Native Americans who were forcibly displaced and then erased from the site's history, people who waged economic and land wars to control water rights, conservationists who fought to preserve these sites, and people who found themselves in the dry places left in the wake of the water's diversion—in the case of the Owens Valley, Japanese Americans who were forcibly relocated to Manzanar, one of the relocation camps built in the "empty" places of the American West. A primary goal of the class is to study these peoples through a shared experience: how their stories intersect through their connection to this contested resource, water. Students learn histories absent from the popular narrative of the California 'water wars,' — and centrally, that of the Paiute Native Americans who for hundreds of years developed a sophisticated system of irrigation canals that made the valley bloom.